Fareham, UK – November 2021 - Raymarine is pleased to announce its LightHouse Hvar 3.16 operating system software update. Named after the Croatian island of HVAR, in the eastern Adriatic sea, LightHouse Hvar 3:16 will incorporate several feature additions and include smart, wireless, load-sensing technology from Cyclops Marine. LightHouse software releases afford new regular system benefits to all boaters using Axiom® displays.
Cyclops Marine was founded in 2018 to simplify the sophisticated load-sensing devices that were previously only available to race teams and superyacht crews. The integration of this technology with LightHouse Hvar 3.16 is destined to provide a significant boost and added awareness for performance sailors and recreational boaters alike.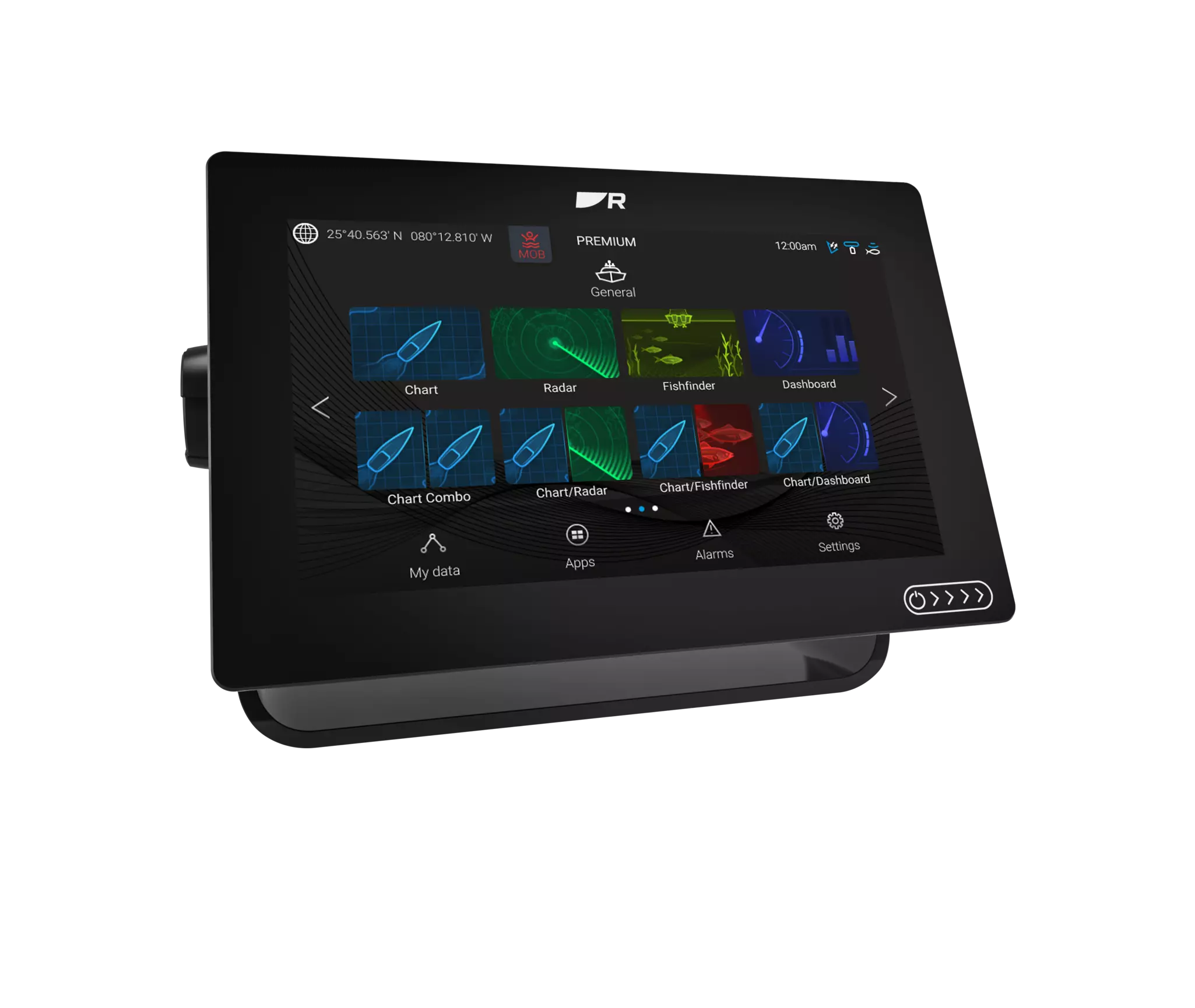 Cyclops Marine's sensors are wireless, load-sensing instruments designed to measure the load bearings on a sailing yacht's rigging system. The smarttune is designed to replace the existing bottlescrew body on either the forestay or sidestays, while the smartlink can simply be added inline to any sheet, halyard, backstay, control line, vang, tack line or runner. These sensors connect wirelessly to the below-deck Cyclops Marine Gateway, which interfaces with Raymarine Axiom displays to reveal load bearings at identified stress points on a yachts rigging. LightHouse Hvar 3.16 allows users to see at a glance the live, static and dynamic load data conveyed by the Cyclops Marine sensors at up to 50 sensors placements.
For race sailors, real time display of forestay or backstay tension enables the helm to optimize sheet tension at critical points. Armed with this knowledge, a skipper can increase the tension for more power or decrease it to reduce the power, making the most of wind conditions and steerage to enable the fastest repeatable performance.
Smart load-sensing technology also benefits more recreationally focused catamaran sailors. Twin hulls naturally negate 'lean' when sailing in strong winds making load on the sails harder to judge. A bimini, common in warmer climates, exacerbates this problem owing to restricted sail visibility, making it harder to judge power in the sails. Instantaneous tension data on Axiom displays removes any such judgement and ambiguity.
Ian Howarth, CEO of Cyclops Marine, writes, "We are very excited that sailors with Raymarine Axiom displays can enjoy the benefits of seeing real time rig loads. Time and again competitive sailors are telling us when they hit that sweet spot of speed, being able to replicate the rig set up is a game changer. For recreational sailors the opportunity to see load stresses through an easily understandable number to provide assurance that the they are sailing inside the safe zone, or to prompt thoughts that is time to consider putting a reef in a sail".
Axiom users gain a range of further feature improvements with the new LightHouse 3:16 Hvar software release. Anchor mode now accounts for keel offset and waterline to deck measurements, and Mercury Marine engine users can now benefit from a pop-up display – which informs the helm of system information that aids the running of their engines.
"The additional features of LightHouse Hvar 3.16 and the addition of Cyclops Marine technology is another example of the constantly improving LightHouse software and Axiom display ecosystem provided to suitably equipped boaters. Cyclops load bearing sensors will give boat sailors clear access to the most indispensable data for timely and accurate sail-handling," says Grégoire Outters, General Manager of Raymarine. "It reinforces our philosophy of giving sailors complete command on the water, where having the fullest picture of real-time navigational information in front of them greatly enhances safety, situational awareness and performance."
For more information about the Raymarine LightHouse 3 operating system, visit www.raymarine.eu/multifunction-displays/lighthouse3/